Hello furry friends,
I could write a book today about all of the action that has happened on the courts at Wimbledon these last couple of days. Trust me, I could….I just binged on tennis all morning! But instead, I think it will be fun to purr and meow about a couple of sightings around the hallowed grounds of the All England Club!
Sergio Garcia, this year's Masters Champion (golf…yes, I watch more than just tennis), showed up in the Royal Box yesterday rocking his green jacket! He's so smooth!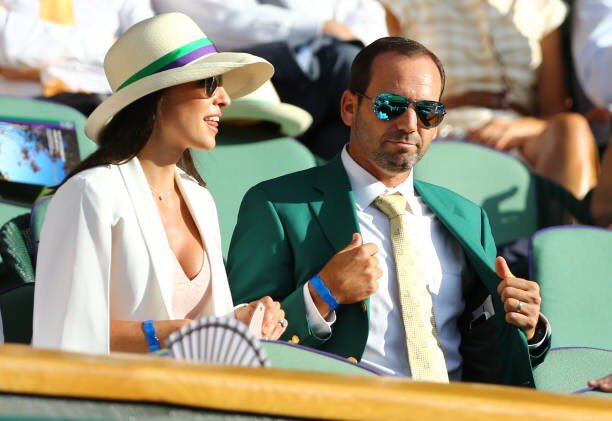 2. We had a Bradley Cooper look alike, Ernest Gulbis, play Novak Djokovic in the third round today. He didn't win, but he sure looked good while he played! (can you tell which one is Gulbis and which one is Cooper?)
And thirdly, and probably the most important…we are back to seeing the serve speed back to "mph" instead of "kph" like you have for the Aussie and French Opens. It may sound like a little thing, but to this American house cat, it's the little things that make the difference!
Tomorrow, the grass gets a day off to rest, so I have something fun planned for the Sunday Slice! Stay tuned…