After a plague, comes the renaissance. A rebirth of tennis possibilities, tennis stars and tennis greatness. 2018 has surely been the year of the Tennis Renaissance. Players who were gone are back, new players are emerging, and it's an exciting time to be a tennis fan!
Last year was an intriguing year for us tennis fans. It was indeed the Black Plague of the tennis era. Prior to 2017, the Big Four (Roger Federer, Rafa Nadal, Andy Murray, and Novak Djokovic), plus the fifth hanger-on, Stan Wawrinka, dominated the tennis world for over a decade. And then something strange happened. Injuries and personal setbacks plagued Andy Murray, Novak Djokovic, and Stan Wawrinka, along with winners Kei Nishikori and Milos Raonic, and we were left with two victors: Roger Federer and Rafa Nadal. Roger and Rafa dominated 2017 winning all four of the majors between the two of them, along with numerous other championships. And although this is great for Roger and Rafa fans, I don't think it was good for tennis, as a whole.
Although these players may not be in 100% championship form, it's nice to have them back in the conversation.
Milos Raonic: Canadian player who has had a career high ranking of #3 in 2016, reaching the final at Wimbledon that year. He was out most of 2017 with a hamstring injury (sounds super painful). Just a few weeks ago, Milos played Roger Federer in the final at Stuttgart. He did not win, but looks to be in good form.
Image: sports.ndtv.com
Stan Wawrinka: Swiss player who came up in the tennis world in Roger Federer's shadow. He has one of the most beautiful, powerful, accurate one-handed backhands on tour. Truly…it's a thing of beauty. Stan has won three majors, 2014 Australian Open, 2015 French Open and 2016 US Open. So, he's no schlump! He nursed a knee injury for much of 2017, and has slowly been making his way back in 2018. He's not quite there yet, but it's nice to see him back.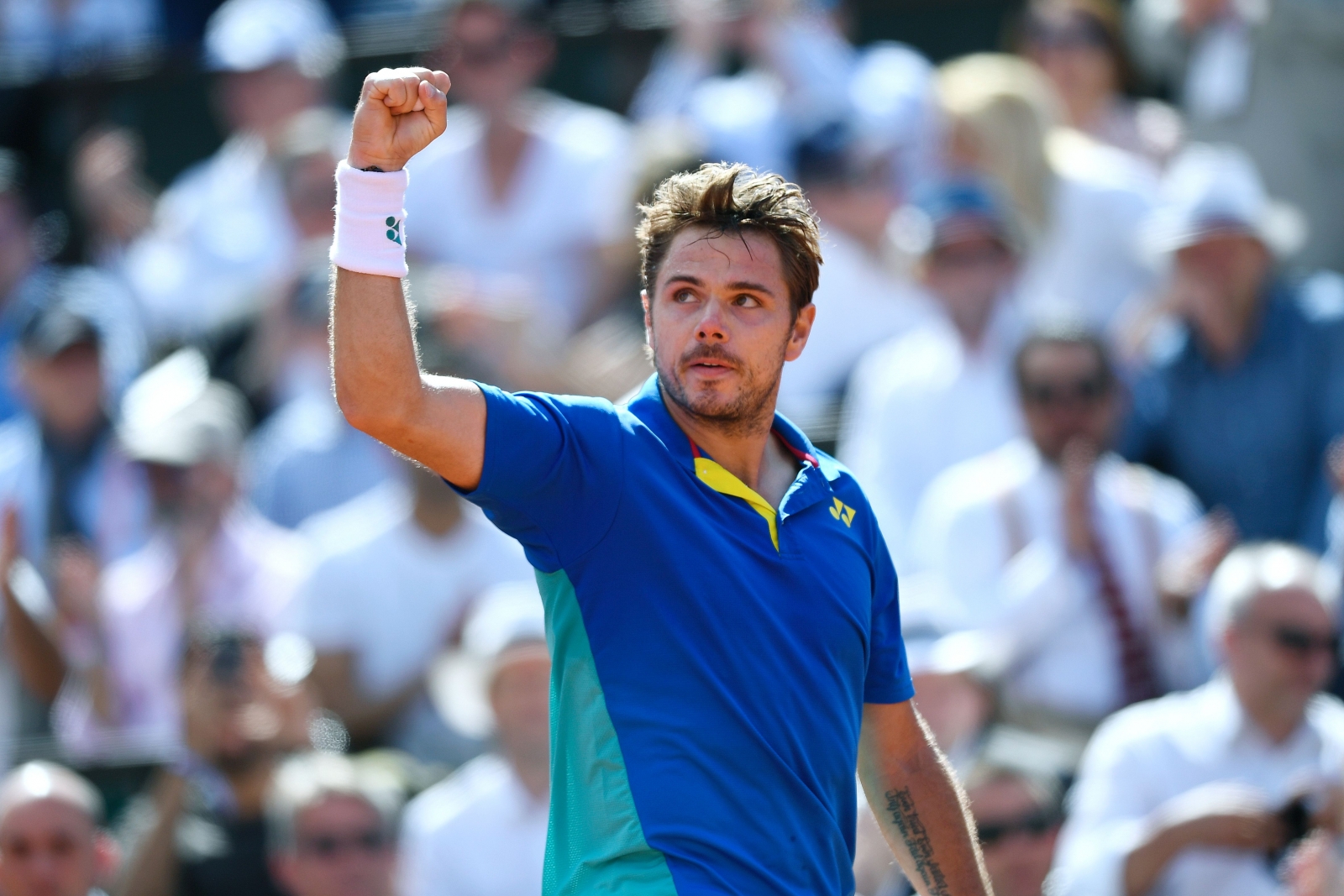 Image: ibtimes.co.uk
Kei Nishikori: He's the first Japanese male tennis player to be ranked in the top 5. He's been a US Open finalist in 2014, a US Open semifinalist in 2016 and an Olympic Bronze medalist. However, he's been plagued with a wrist injury that has kept him off the court for a while. He made a nice, splashy comeback this year when he made it to the Monte Carlo finals, falling to Nadal. But still…what a great rebirth in 2018!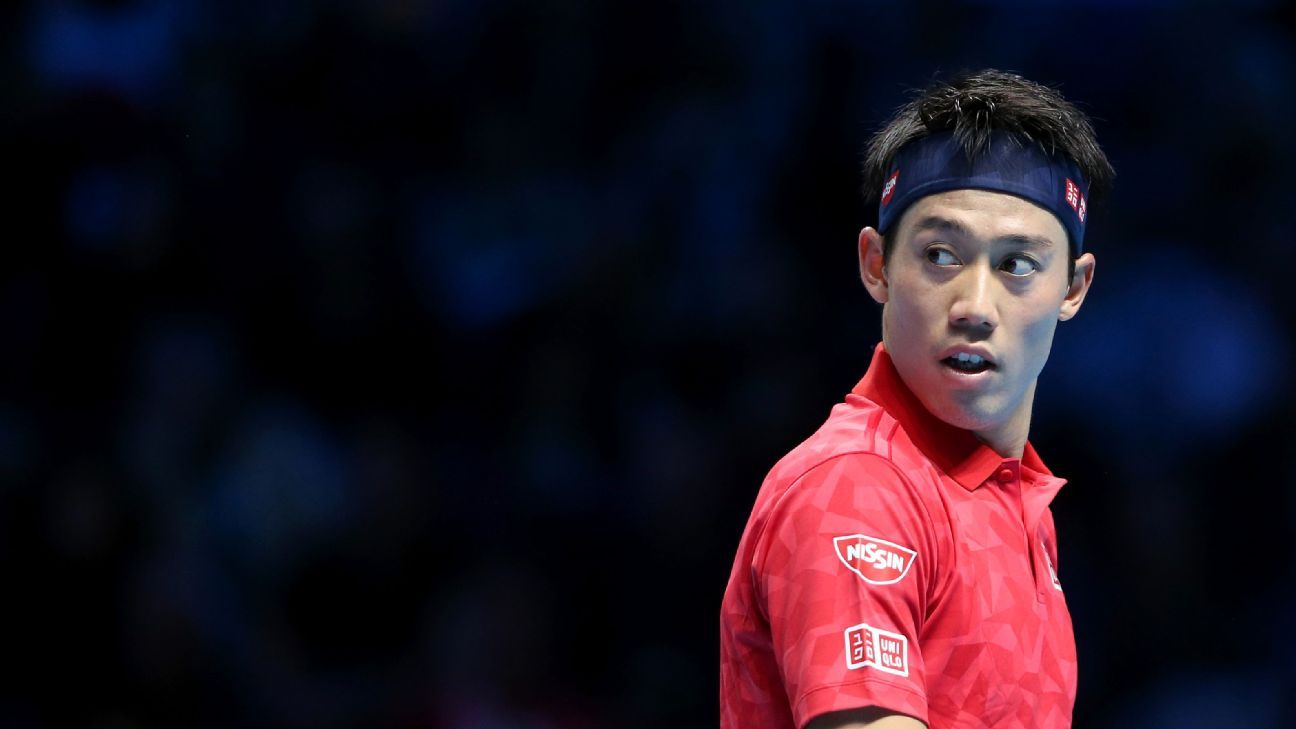 Image: espn.com
Novak Djokovic: Well, what to say about Novak? He's been world #1, dominated the grand slams between 2011-2016, then something happened that had him spirally down. There's been a lot of speculation about what contributed to his downfall in 2017. He fired his coach, Boris Becker, in late 2016. Then he cleaned house and fired his entire coaching team mid-2017. He started traveling around with a spiritual guru and losing interest in tennis. He lost weight. There were rumors of extra-martial affairs. And then, of course, there is the elbow injury that could be the official reason for his absence. I'm not 100% sure, but what I can say is I haven't seen the guru lately, he reunited with his old coach, Marian Vadja, and he's winning matches again with the spark and fire I am used to seeing his play with. Just last week, he reached the final of the Fever-Tree Championships (a warm up tournament to Wimbledon), and he is looking sharp! Now, if he would stop doing that scoop up with his hands to the crowd after every match win, that would be purrfect!
Image: si.com
Andy Murray: Let me just start out by saying I just love Andy Murray. He always looks like the undercat, even though he is an incredible force on the tennis court. And, I love Andy because he is an outspoken advocate for equal pay between men and women. And, I am pretty sure he is the first top professional tennis player to hire a female head coach (Amelie Maurresmo). So, you go on with your bad self, Andy!
Andy has played in 11 grand slam finals, winning three of them. And he's an Olympic Gold Medalist, to boot! But, Andy's been out with a hip injury that looks just awful. He had a couple of false "comebacks" this year, already, but I think he is improving and just in time for Wimbledon! He's played some warmup matches and he's looking pretty good.
Image: guardian.ng
Wimbledon starts July 2, and since these players have all been out with injuries, their rankings have fallen, and therefore the seeds at Wimbledon will be different. This could really shake up with draw when it comes out later this week. We could have some interesting first round matches between players who normally would meet in the quarterfinals or later. Should be fun to watch!
So let the rebirth continue! The Tennis Renaissance is here!
Follow me on Facebook and Twitter:
Facebook: http://www.facebook.com/fraziersracket
Twitter: http://www.twitter.com/fraziersracket