Yesterday wrapped up the fortnight in Paris, the French Open. And with all things this year, it was full of storylines of tales past, as well as plenty of new news!
Something New:
The women's champion, Iga Swiatek! The teenager who became the first player from Poland to win the French Open. "Welcome to the Jungle" was the anthem that kept her calm all week. Well, if Phillipe Chatrier (center court) is the jungle, then she is the Queen! She played a flawless match against Sofia Kenin, winning 6-4, 6-1.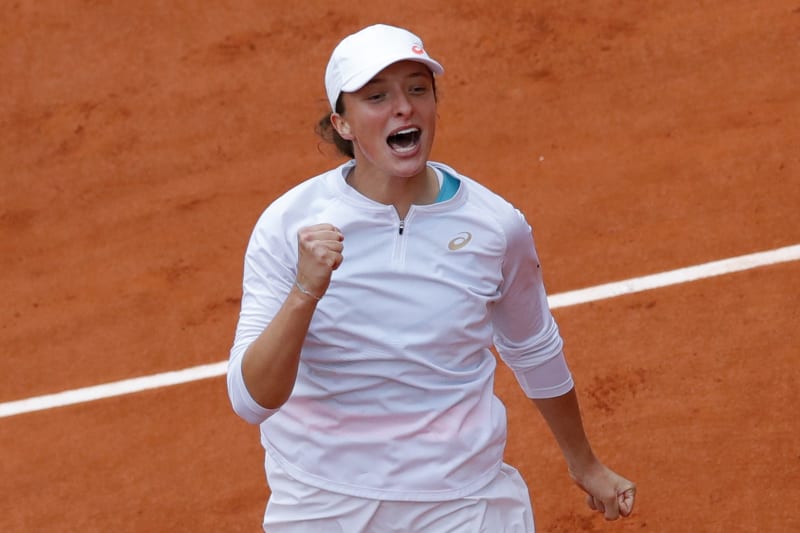 Something Old:
Guess what kitty furriends? The King of Clay, himself! Rafael Nadal won his unprecedented 13th title on Sunday, winning the final against world number 1, Novak Djokovic. This was their 56th meeting, making that the record of most matches between two players. And the score line was equally as impressive as Swiatek's. 6-0, 6-2, 7-5.
It was lights out so fast for both of those finals! Speaking of lights…
Paris, the City of Lights, finally have lights at the French Open. I know, it's hard to believe, but prior to this year, when the night sky descended on Paris, they would have to shut down and start play up the next day. Of course, the lights created unusual shadows, but it also allowed more matches to complete, which is always the goal.
Something New:
A roof on center court! The roof was a lifesaver, because, as every smart cat knows, you just can't play tennis in the rain. The roof enabled play to continue, and that is always a purrfect time!
Something Old:
The drop shot! The drop shot was the real winner at this French Open. Due to new tennis balls, the ball was bouncing about three inches less than normal (or so meows one of the commentators) so players used the drop shot a LOT! Qualifier, Hugo Gaston, almost beat Dominic Thiem in the fourth round, playing the drop shot as often as I dose off into kitty dream heaven.
Something New:
With this win, Rafa Nadal ties Roger Federer for the number of grand slam titles: 20! Roger is out this year, recovering from surgery, and he is 39 years old. There is no telling if he will be able to come back and win more majors. Rafa is 34 years old and plays like he's 24. So I see him surpassing Roger's record some time next year.
And that's a wrap for the French Open. A little something for everyone. Hope you enjoyed the summary.
Follow me on Facebook and Twitter:
Facebook: http://www.facebook.com/fraziersracket