Furriends, you may have noticed a slight absence from me these last couple of days. The reason for this is twofold: 1) we are at the end of the tennis season, so there hasn't been too much to observe. But don't worry, next week is the ATP Finals where the top 8 men play for the final title of the season. And 2) my human has been out doing something very, very foolish. Apparently, she thought it was be fun to run a half-marathon in the middle of the scary, hilly woods! Once she has fully recovered, she may want to share with me (and you) some of the details of that race.
But today, I bring to you another of my favorite topics…art! Yes, today we are discussing art!
If you follow me on Twitter, you know that periodically my human babysits another fur baby named Pearl. Although Pearl and I don't hang out much (she stays at her house and I stay at mine), I still think she is quite a sweet and beautiful kitty cat.
Here is Pearl chilling in her backyard. Isn't she lovely?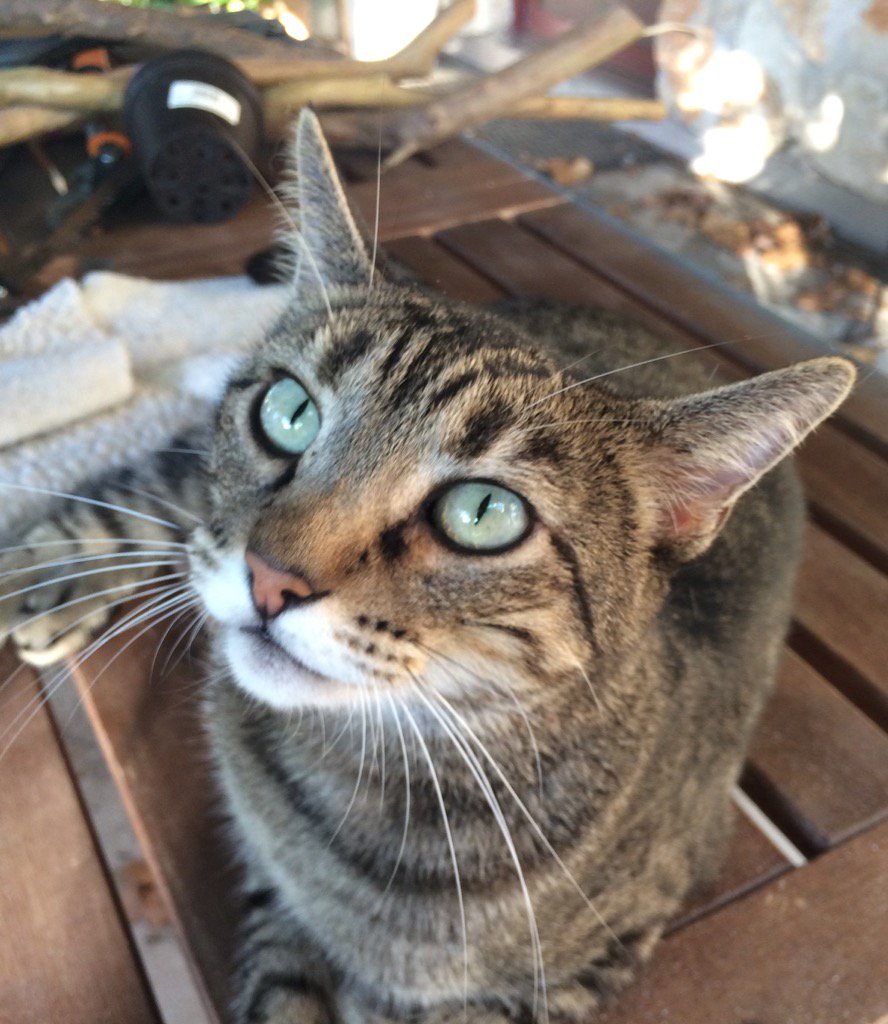 Well, Pearl's human is an artist. A very talented artist, if I must meow so myself. She works in watercolor, acrylics and oils and she just launched a website so the world can enjoy her work. Life Made Rooted
Her latest craze is using acrylics to create fluid painting. Here is an example of her work.
Although it would be nice to keep all of the beauties for herself, she has actually made them all for sale! So, you can enjoy one of these in your own home. Trust me, you will want one…I have three in my home already. They also make nice holiday gifts!
Anymeow, I hope you visit her site and enjoy some of her work. And, I'll be back this weekend to talk about the ATP Finals which include a lot of my favorites…Rafa, Roger, Dominic, Jack Sock, Grigor Dimitrov, and others. Stay tuned…
Follow me on Facebook and Twitter:
Facebook: http://www.facebook.com/fraziersracket
Twitter: http://www.twitter.com/fraziersracket