Now that the bubble has burst and the dust has settled on this unprecedented US Open, I want to paw my final thoughts.
Since this year's Open was so unusual because of the pandemic, some cats were wondering "Would we have to put an asterisk by this year's winner?" Emphatically, my answer is No!
True, two of the "Big Three" were not in attendance. But Roger Federer has been out with an injury anyway, so he wasn't going to be there. And let's face it…things happen that prevent the "top" players from being at tournaments. But let's also face it…what goes up, must come down, and eventually the Big Three will be an * of their own.
What we did have was world #1, Novak Djokovic, world #3 Dominic Theim, and seven of the top ten players there, so there was no shortage of talent who could lifted the trophy come Championship Sunday. I feel like this was a level playing field for anyone to win. The past few years, these guys have been knocking on the grand slam door, ready to kick it open. It would happen eventually. And this year, it did!
And then we have the line judge incident that was heard around the world! It seems like everything stopped and people couldn't process that Novak Djokovic was disqualified for his actions, leaving him out of contention of this grand slam title.
There was no foregone conclusion that Djokovic was going to win that match. Pablo Carreno Busto was ahead in that match…hence the Novak tantrum. I could tell when watching that he was having an off day, and felt certain that PCB was going to win. A casual tennis fan may argue that point, but I know what I was watching. Everybody, even the best players, have an off day every once in a while.
The semi finals were as they should have been…PCB vs. Alex Zverev and Thiem vs. Medvedev. Even though the Zverev semi final was a struggle to watch, mediocre tennis at best, I always picked Zverev to win. The other semi final was quite predictable to me.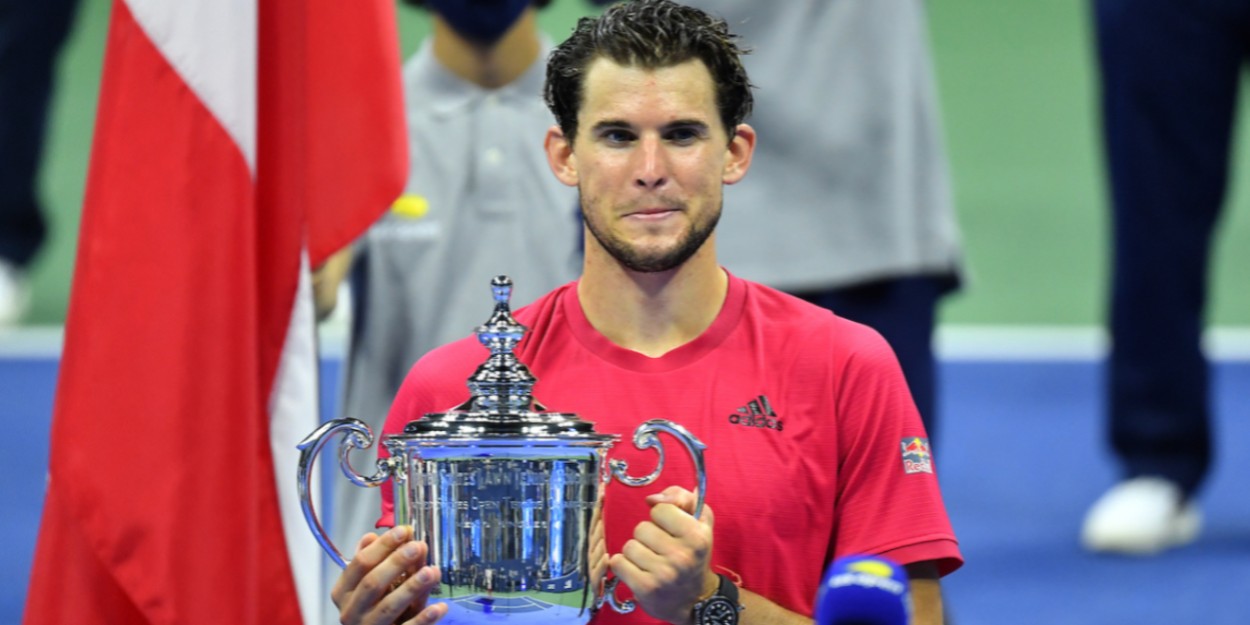 Anyone who ever debates the relevance of best of five sets in grand slams just needs to watch the Final match between Dominic Thiem and Alex Zverev. Yes, Alex started out on fire, winning the first two sets easily. One could argue that he was too "warm" when he started…a lesson for him on another day. If this was a regular tour tournament, he would be the winner. However, this is what sets grand slams apart. Dominic Thiem found a little something extra, a winner's will and spirit, and came back to win the next three sets! It was unbelievable to watch…especially with an empty stadium. The deafening silence was eerie. If you listened closely, you could hear each player's thoughts, strategies and frustrations yelling from the rooftop of Arthur Ashe Stadium throughout the match. I found it fascinating to witness. A true test of wills.
So, was this year's US Open different than years passed? Yes! Fur sure! Does the winner earn any less credit because the final didn't have one of the Big Three in it? Absolutely not!