Tennis furriends, I can't believe it! The 2017 has officially come to a close. Now we wait until January 1, 2018 to see what the next season of drama has in store for us!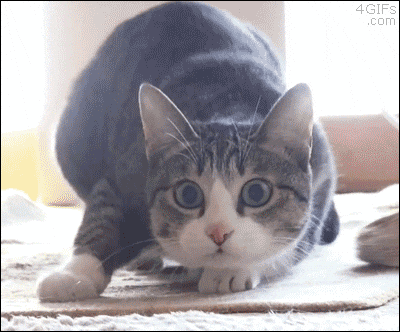 Since we are in between seasons, I thought this would be a pawsitively good time to revisit the new year's resolutions I "wished" the players would make last year. This is a special post for me because it was my very first post I wrote for my blog back in January.
New Year's Resolutions I Wish They Would Make
Let's revisit, shall we…
Resolution #1:
Nick Kyrgios – I resolve to get my s*#@ together this year. I am way too awesome of a tennis talent to waste it on a poor attitude and weak effort. I mean, seriously….I could win a major this year if I put in the time.
Did he resolve this? – Nick definitely had some shining moments in 2017. He was the cat's meow at the Laver Cup, but was plagued with injury much of the year. When a player is injured, it is hard to tell what kind of mind games they are playing. He seemed to be better than in 2016. Here's hoping for a better 2018.
Resolution #2:
Jack Sock – I resolve to shave off my chin strap beard. It is weird and totally unnecessary. Think about how much better I would be if I spent more time practicing and less time trimming that thing.
Did he resolve this? – Unfortunately, no. He is still sporting that ridiculous chin strap beard, and managed to snag a girlfriend in the process. However, his game did greatly improve throughout the year and he ended the year ranked #8! I am still in Shock About Sock!
Resolution #3:
Milos Raonic – I resolve to relax and have fun. I'm talented and skilled on the court, and I finally got rid of that ridiculous compression sleeve. It's time to loosen up and enjoy the game.
Did he resolve this? – Meoooow….it's hard to tell. Milos was injured for most of the year. He really wasn't even part of the 2017 narrative. A non-issue, if you will. Let's see how he performs in 2018!
Resolution #4:
Nike – I resolve to change the color palette of the outfits I make the players wear. For the love of all things right in this world, I will…I promise. They've suffered enough.
Did they resolve this? – Yes and thank goodness! Good job Nike! Nike heard our pleas and saw our bleeding eyes and by the end of the year was producing some very nice tennis outfits! Adidas on the other hand…I've got my paw on you!
Resolution #5:
John Isner – I resolve to learn how to close out sets earlier and more efficiently. There is no reason to have to go to a tie break every single freaking match. Haven't I learned from my Wimbledon experience? (and many other matches, for that matter)
Did he resolve this? Ummm…..nope!
Resolution #6:
Andre Agassi – I resolve to become a commentator for ESPN. (Pleeeeaassse) John McEnroe, we all love you, you know we do. But it's time to scoot over and let the rest of us have a shot. My fans want to know what I have to say.
Did he resolve this? – Sadly, no! He did, however, sign on as a coach for a drifting Novak Djokovic. Novak has truly slid right off the tennis conscience this year, so it will be interesting to see if Agassi can pump some life into him. The jury is out…
So, good job Jack Sock and Nike! Nick Kyrios, you get an honorable mention for having a decent year. The rest of you…luckily we can always look to the new year for improvements.
Now that was a nice little cat walk down memory lane.
Follow me on Facebook and Twitter:
Facebook: http://www.facebook.com/fraziersracket
Twitter: http://www.twitter.com/fraziersracket