Hi Furriends! We are kicking off the 2021 tennis season with a bang! I, fur one, have been following the WTA event in Abu Dhabi and the ATP event in Del Ray Beach. There's also been an ATP event in Antalya, Turkey.
Well, the women's final is finished and just look at this trophy!
This could be the most beautiful trophy I have ever seen! Those look like real roses, too! I mean, that is classy times 10! Just magnificent!
Not to take away anything from the winner, Aryna Sabalenka! I was able to watch most of this tournament, and she was purrty darn flawless. She is going to have a great 2021 season, I just know it!
In addition, Alex De Minaur won the trophy at the Antalya Open in Turkey.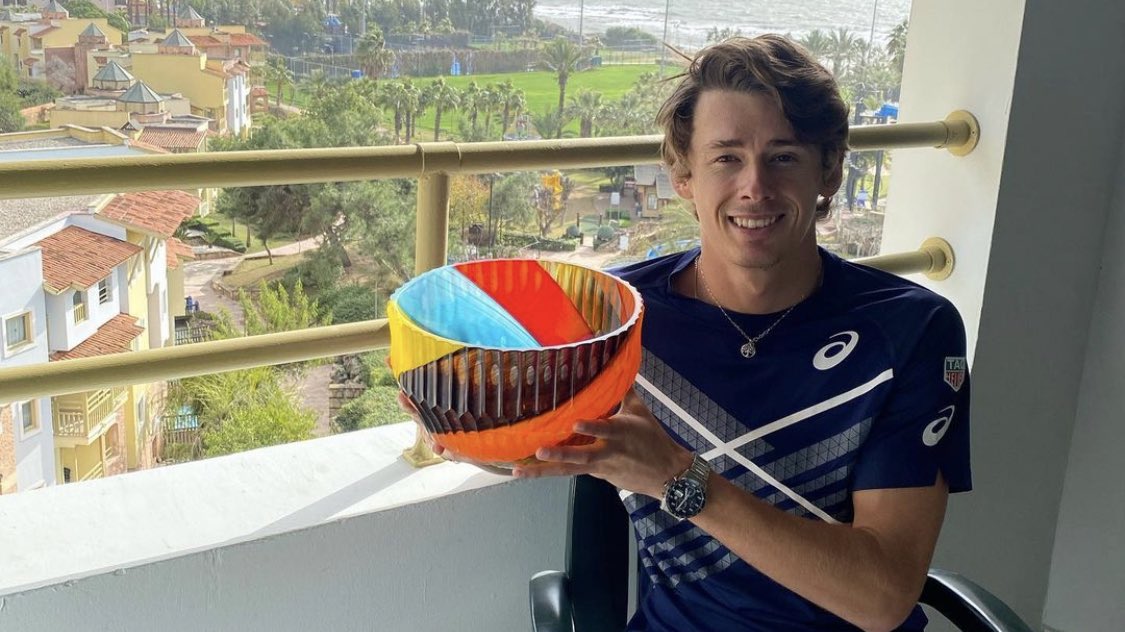 Some may say this is just a bowl, but I think it's lovely! There are a lot of interesting, unique trophies that get awarded throughout the tennis season, and I like this one! I can't tell what it's made out of, but it looks like some type of blown glass. If I were Alex, I would opt for a displaying this one on a shelf and choose a lesser bowl for my cat treats.
The season is just getting started, so hold on to your roses and fruit bowls because this is going to be a wild ride!