If you would have asked me last week who the final two women vying for the US Open Championship title would be, never in all of my cat years would I have meowed teen sensations, Leylah Fernandez and Emma Raducanu!
And yet, here we are! And I am SO excited and I just can't hide it! I have not been this excited about women's tennis since the late 80's!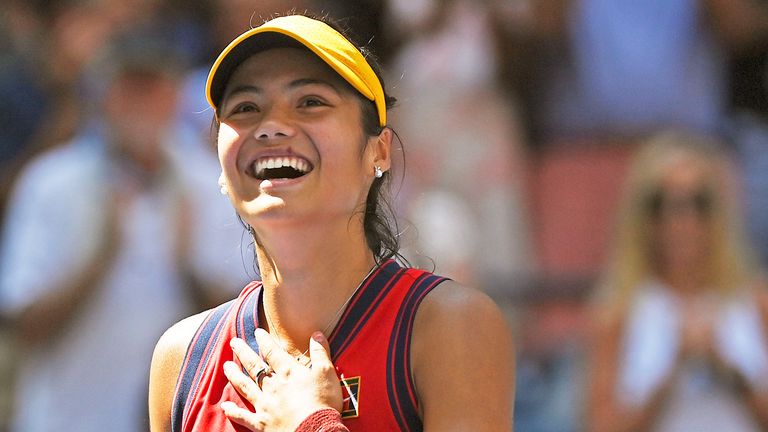 This match up makes this the first all-teen final at the Open since 1999. Both have set so many records already, I can't keep track of them all! For instance, 18 year old, Emma, is the first qualifier, male or female, to make it to a final of a major tournament. Leylah, who turned 19 on Monday, beat world #2 Aryna Sabalenka, #3 Naomi Osaka, #5 Elina Svitolina, and #16 Angie Kerber, who is the 2016 US Open champ.
Last night, both women's semifinal matches played on Arthur Ashe Stadium, and for me, the coolest part about it was the "Original Nine" were there to watch the drama. Billie Jean King and the rest of the women who fought for equal pay and eventually formed the WTA sat courtside while these phenoms made history. History witnessing history at its best!
Both are receiving unbelievable crowd support, so Saturday's match should be incredibly interesting and fun to watch! Which way will the crowd sway? Who will rise to the occasion and claim victory? Who will be the darling of Flushing Meadows? So many questions, but only time will tell!
To be honest, I don't have a favorite. I like them both equally and I think they are good for our sport! I will be torn, but I will survive. It will be a deserving winner, whatever the outcome.
My hope is this new buzz around women's tennis will sustain over many decades and these two continue to grow and have success.